This is My Story
I've experienced multiple instances of trauma throughout my lifetime, starting as an infant. I didn't realize how much decades of unresolved trauma had affected me until I participated in an intensive treatment program for PTSD. It was the best investment I've ever made in myself.
It was through this experience that I more deeply learned the importance of living our truth, and that there is no blame or shame in speaking from the heart — by feeling and coping with the pain, accepting and verbalizing our emotions.
I know first hand that not honoring what we feel can leave us numb. And this often leads to a state of depressive despair, addictive behavior or just an overall sense of emptiness. Do you feel stuck or chronically unsatisfied in life? I'd love to help you find your emotional zen.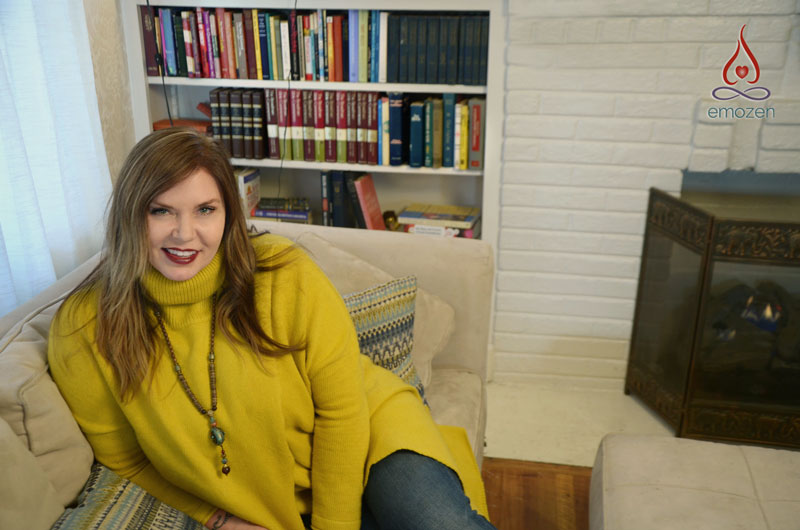 This is my love story.
This is how I fell in love with my life. This is my happy place. My emotional zen. From a dark internal womb wherein I saw no light, it was from that dark and alone place that EmoZen took root. Once it grounded itself, it became a force of its own. It manifests a life of gratitude and abundance; of flow and resonance; of energy and life. It is the space from whence your soul catches fire, and you begin to glow from within. That's EmoZen. And it's my love story, And a testament to the fact that love wins. ~ Krista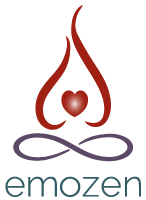 Being a therapist was always my intent growing up. And for me, helping people is just a way of being more authentic…of "practicing what I teach."
Not so ironically, my very first job was as a lifeguard. At their foundation, lifeguards have to know how to help people in distress. Their job is to know when someone needs to be pulled out of the water, how to calm them, and ultimately, what to do to save them. I get great joy out of still helping people today.
What's important to me is helping people feel safe to explore their journey to self-fulfillment. This is something to be done together, as everyone deserves validation of their story. Everyone deserves the comfort of having someone to sit with them, and assure their safety in a sacred space during their process of healing.
As a mother, artist, athlete, musician and student, I have always been focused on being the best version of myself. I find great satisfaction in encouraging and motivating others do the same.
A little more about me:
Two Bachelor of Arts degrees (psychology and criminal justice) earned simultaneously at Indiana University (while serving as captain of the IU cheerleading squad)
Master's in Marriage and Family Therapy from Christian Theological Seminary
Lifelong learner and avid student of Karl Jung, Rumi, Tagore
Mother of two amazing young adults
Volunteer at Wolf Creek Habitat
Are you ready to invest in yourself?
 It's within your control to create greater levels of confidence, success and satisfaction. Emozen mentorship offers you a chance to become unstuck in your story. Love your self again, or maybe for the first time, creating more intimacy with your self and others.
4-Session Package: $400
Purchase this package through our Store. Then make your first appointment.
*Payment due in full prior to session start. We do not bill insurance.
"To say that I trust Krista with my life is an understatement…"
To say that I trust Krista with my life is an understatement, I trust her with my mental and emotional health. If you have struggled with those then you know that there's no real life without it; life can turn into an excruciatingly painful trial when you are battling alone against your own demons. Krista, she is magic. She has shown to me to dance in the dark and that is just as important to get up and keep fighting as it is to stay in bed and let yourself own your feelings no matter what they happen to be.  ~ JC
"She helped him to see life is worth living again…"
This amazing therapist has helped my child and myself. He was suicidal and didn't want to live. She not only gave him tools to cope but helped him to see life is worth living again. She is truly amazing and cares so deeply. I would recommend her anyone!  ~ Michelle
"Krista is intuitive and compassionate…and makes her practice a genuinely healing place."
Krista is intuitive and compassionate, driving her expertise in spotting abuse victims and aggressors, along with her ability to be empathetic while working with trauma survivors. Her capacity to draw someone into self-reflection in order for them to do their own work is what sets her apart from other therapists, and makes her practice a genuinely healing place.  ~ Crystal
"She connected me with something in myself that I had not seen before…"
I was blessed to engage in a power animal mandala session with Krista. I came into it expecting it to be fun, but also doubtful about whether I would learn anything new from it. It turned out to be an amazing experience, fun, yes, and moving and inspiring. I truly feel that she connected me with something in myself that I had not seen before. Now that I have seen it, I cannot unsee it, and I will be meditating on its implications for a long time. Krista has a way of seeing deep into your soul and helping you see it too, and helping you know what to do with what you see. Highly recommend her.  ~ Heather
"A force for good and an amplifier of light…"
Krista has an innate and divine gift for opening people up to completely new and more powerful ways of being and doing. She is able to draw out the strengths of the person with whom she is interacting and, often without their even realizing it right away, show them how to strengthen and amplify their gifts. She is a door opener—throwing open the gate to new ways, new expansions, new approaches, new levels. She is a force for good and an amplifier of light in so many ways!  ~ India
"She makes me feel comfortable to say what is deep inside…"
Krista naturally possesses the most pleasant demeanor and the highest level of listening skills, while knowing precisely how and what to say, as the session gets to the most serious level of human understanding. She periodically asks if her explanations are making sense and answers questions, spot on, before proceeding further. The atmosphere in her sanctuary space is tranquil and makes me comfortable enough to say what is deep inside, or at least to begin the process of self understanding and deepening my personal relationship with self.  ~ Doug © 2018 EmoZen LLC | PRIVACY | TERMS